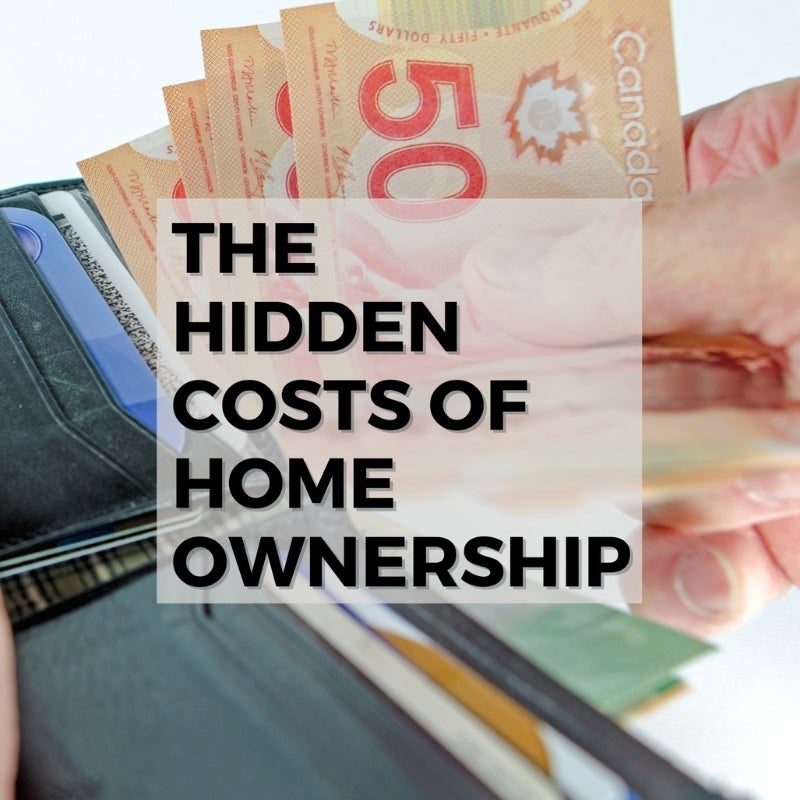 Are you aware of the hidden costs of owning a home? 
Today, the knowledgeable buyer understands that a home's purchase price isn't all they will pay.
Some costs are apparent to the buyer from the outset of the purchase process. Other costs may be hidden, developed during or after the sale, and many are long-term that occur over the lifetime of home ownership.
Knowing these potential costs up-front will help you prepare to buy a home and help calculate your mortgage loan.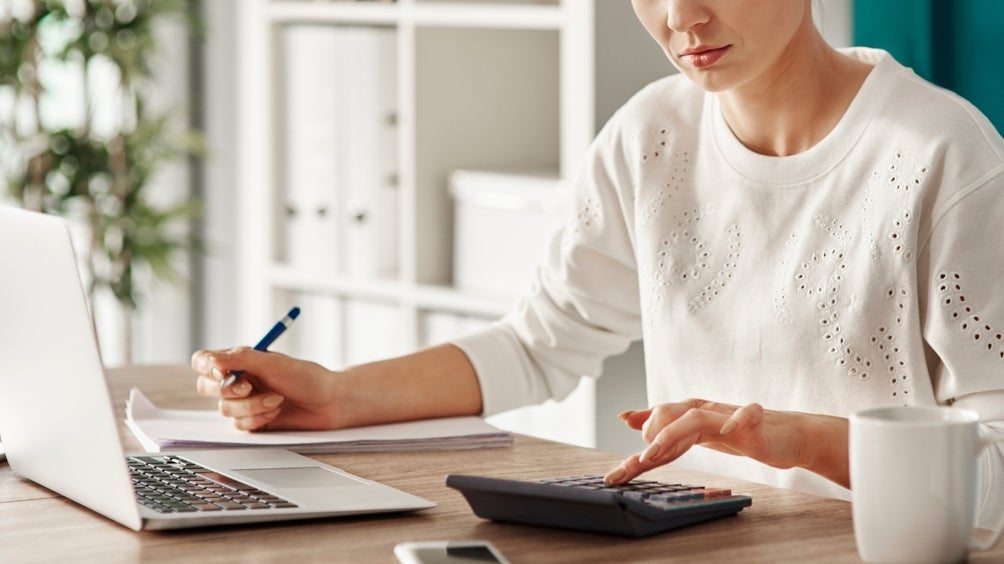 Mortgage Loan Insurance
If your down payment is less than 20% of the purchase price of your home, you will need mortgage loan insurance, also known as high ratio mortgage insurance. It protects your lender — not you — in case you default on your mortgage.
Premiums are calculated as a percentage of the amount you put down, changing at the 5%, 10% and 15% thresholds but there is no break for anything in between.
Premiums range from 0.5% to 3% and increase if you are self-employed.
This type of insurance is mandatory for high-ratio mortgages and is only offered through three carriers in Canada:
CMHC
,
Genworth Financial
, and
Canada Guaranty
.
GST
If you buy a newly constructed home you must pay GST.
Property Transfer Tax
In BC, when a residence is purchased, a Property Transfer Tax (PTT) is applied. Property transfer tax is exactly as it sounds; it is a tax payable to the province in which the transaction occurred upon transferring land.
The tax is calculated at:
1% on the first $200,000
2% on the remainder up to $2 million
3% on amounts greater than $2 million.
Depending on your municipality, the size of the land and other factors, the amount varies.
The First-Time Home Buyers' Program offers an exemption to the PTT if the fair market value of the residence is $500,000 or less.
You can find out more on the
Province of BC website
Title Insurance
Title insurance is yet another type of insurance that is optional. Your lawyer will advise you of this type of protection, which insures you against any defects of title to the property.
For example, if the previous owners undertook major renovations of the property without proper permits, you would be protected against any costs required to bring the house up to code. Typically, this one-time premium costs less than $500.
Home Insurance
Home insurance protects the owners of potential risks that could occur, such as fire, damages or theft. It also covers liability for anything damaging that can occur on your property such as injury or damage of belongings. Insurance is required by mortgage companies in order to mitigate risk for the property.
The cost of home insurance will vary, but takes into consideration:
Size of the home
Age and condition of wiring, plumbing, heating systems, etc.
Property size
Neighbourhood
Local weather conditions
Insurers also check your financial past. If you've had credit or similar problems, insurance costs rise. Like lenders, insurers will charge you for this credit check.
Typically, your home insurance should cost between $400 - $1200+ annually, but will vary depending on the factors listed above. In Canada homeowners pay on average $840 annually for home insurance.
Strata Fees
When you purchase a condo or a townhouse, you are responsible for paying monthly strata fees. These fees are paid by all of the owners to cover shared expenses like general maintenance and repairs, adding to the contingency fund, and special levies.
Home Inspection
The home inspection is performed to identify any existing or potential underlying problems in a home. This not only protects the buyer from risk, but also gives the buyer leverage when negotiating a reduced selling price.
A home inspection can range from $450-$550+ depending on the size of the home and location. Not a major expense, considering it can help determine if you'll be faced with significant post-purchase repairs.
Home Appraisal vs Current Market Assessment
The Home Appraisal is performed by a qualified professional to provide a market value of the home based on several factors such as area of the property, location, age of the home, etc.
A home appraisal costs between $450-$550 and along with providing security to all parties involved, it is also used to satisfy mortgage requirements.
Mortgage financing companies want to know the value of the property they are providing a loan for, should the buyer not be able to pay their mortgage. By getting a home appraisal, all parties can feel secure in the sale with the knowledge that they are receiving a fair arrangement or are making a good investment.
A Home Appraisal is not to be confused with a Current Market Assessment (CMA). Typically a CMA is provided by your real estate agent during the listing process and is complimentary.
The CMA assists with determining the asking price of the home, using current housing market information such as supply and demand, seasonality, home information like location, age, square footage and more.
Although both reports are similar in nature and use relatively the same set of criteria, a CMA is ultimately determined by what a buyer is willing to pay for the home, in a range acceptable to the seller. A Home Appraisal is based on the physical attributes of the home.
Moving Expenses
The expense of getting your belongings into your home can be substantial. Depending on the distance of the move and the volume of your possessions, this cost can range anywhere between $500 for a local move to $5,000+ if you are relocating.
Hiring professional movers is usually more expensive, and while local moves are less expensive, all these costs can add up quickly. Even food and drinks for friends can easily cost $200+.
Property Taxes
These costs fluctuate depending on the funding needs of your municipality for a given year. The cost for property taxes is expressed as a dollar rate for every $1,000 estimated to be the market value of your property.
You can learn more about Property Taxes for
White Rock
,
Surrey
, and the
Province of BC
.
General Maintenance and Repairs
Potentially your largest ongoing homeowner expense. These costs can include lawn care and yard work, professional services, additions/upgrades and the cost of keeping the house running year-round.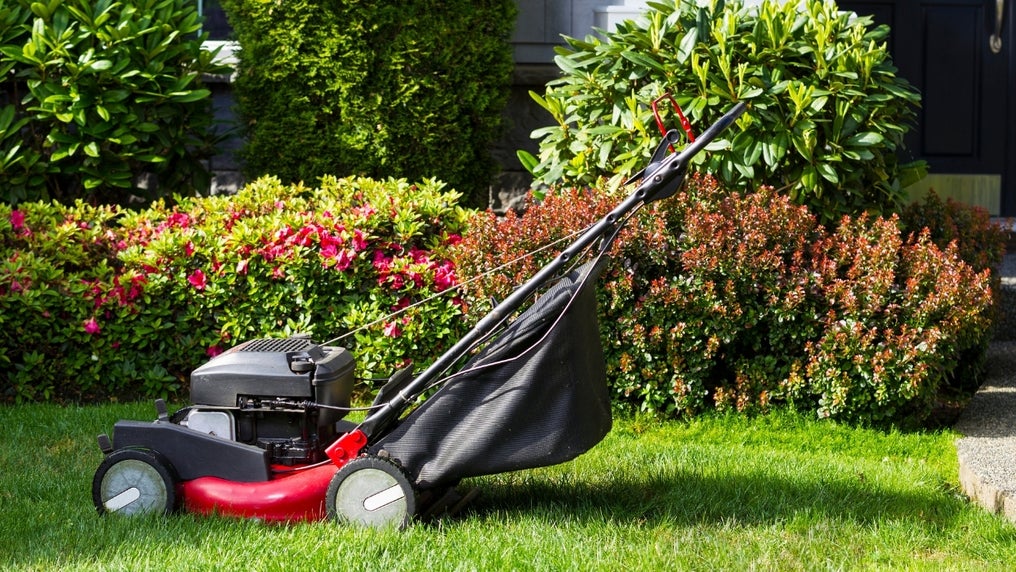 Professional services include:
plumbing, rewiring/electrical, heating repair, gutter cleaning, air conditioning, and the costs of cable, phone and Internet.
Additions/Upgrades consist of things like
: 
repairing the roof, a new deck or garage. This includes all repairs and updates, inside and outside the house.
--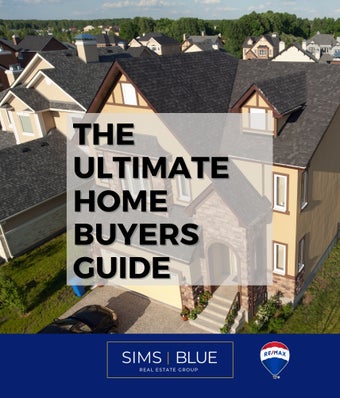 Who are we? SIMS BLUE is a top producing, award-winning Real Estate Group with 40+ years of combined industry experience. We've helped buy and sell thousands of properties throughout Metro Vancouver, the Fraser Valley, and in particular, White Rock and South Surrey.
If you have any questions about Buying, Selling, or Investing, please contact us today.
Phone: 604-541-4888 or 1-800-226-8693
Email: info@soldbysimsblue.com