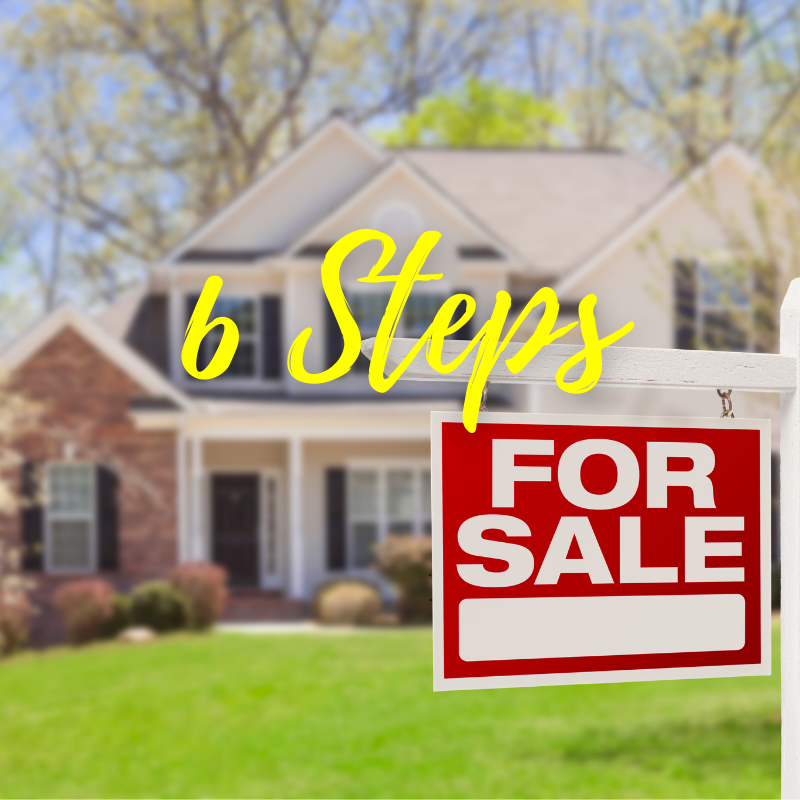 6 Steps to Prepare your Home for Sale
If you are thinking about selling your home, don't start with paint, make sure to get your finances in a row first. Here is a step-by-step guide to help you get your home market-ready!
1.
Finances
a.
Know how much you owe on your mortgage.
b.
Determine how much you want to spend on your next home.
c.
Speak with your mortgage broker or financial institution to find out what you could be approved for you on your purchase.
d.
If
you have had any changes in your employment or have retired, these changes can affect the amount you can qualify for.
A Realtor® doesn't just help you sell your home, they can also provide tips and ideas to get you top dollar.
Here is how a Realtor® will get started:
a.
Create a Comparative Market Analysis for your home by researching sold, active and expired listings in your area to help determine the best price to list your home.
b.
Tour your home to understand your home's current condition and any upgrades that you have done.
c.
Provide you with recommendations to get top dollar.
Fix anything that needs attention. The last thing you want is a bunch of little things that need fixing to compromise an otherwise good offer.
a.
Are all the appliances in good working order?
b.
Any minor leaks or plumbing issues?
c.
Heating system in need of a service?
d.
Ensure roof is clear of any debris and gutters have been emptied.
e.
Replace burnt-out lightbulbs
4.
Purge
Go room by room and purge any items that you no longer want or need.
a.
Selling items is easier than ever with the different online platforms like Facebook Marketplace.
b.
Donate items to a local thrift store or charity.
c.
Recycle electronics, old magazines, plastics at your local recycling depot.
d.
A trip to the dump may be needed but try the other 3 options before going that route.
*There are also services that will come and take all your items and donate/recycle/dispose of the items for you.
a.
Paint, paint, paint! Did I mention paint? Paint goes a long way when selling your home and home buyers love a freshly painted space. Especially if you choose light neutral tones.
b.
Clean your home top to bottom. A deep clean will show that the home is cared for.
a.
Put out your best towels in the bathrooms and don't use them. These are your "showing" towels that you bring out when your home is having photographs or potential buyers are viewing your home.
b.
Make your bed look like it belongs in a hotel.
c.
Tuck these items away:
1.

All personal hygiene items from bathroom counters and shower/bath
2.

Medications3.

Valuables (jewelry, collectible art, purses, clothing)
4.

Remotes for your electronics etc.d.

Declutter
1.

Kitchen counters – minimal is best
2.

Office – remove all confidential papers and keep desk clear
3.

Garage – get it into an orderly fashion – boxes are okay
Leah made a
VIDEO
about it! Watch is here -->
https://www.youtube.com/watch?v=pBoHTcHC8bY&t=36s