Here are a few things you DON'T want to do when in the process of selling your home.
DO NOT…
Cook Fish 
Definitely do not cook fish the day before or the day of an open house or showings. The smell of cooking fish can linger in your home for a good day or so and it will not impress home buyers viewing your home. If you cook or reheat fish in the microwave it's even worse! If you must cook fish, take it outside to the barbeque. 
Leave Out Pet Items
These days more people have pets than don't. But when someone is viewing your home for sale, make sure to hide your pet items away. Also, make sure that the litter box is cleaned and that your backyard is clear of any pet messes. The last thing you want is someone stepping in a mess. 
The smell of pets is something that homeowners don't always notice. Using an air freshener just covers up the smell and makes people suspicious. The best thing to do is just give your house a good clean and open the doors and windows for a few minutes to air out the house before visitors come. Make sure not to cool the house though, a warm house is much more appealing than a cold one. 
Leave out Laundry 
We all have laundry and for most of us, it's never all done. When your home is for sale, you will still have laundry but the best thing to do is to have laundry hampers with lids and keep the hampers in closets. If you have clean laundry drying, tuck it into a closet as well. 
Forget the Garbage
Take a minute and empty the garbage and organics to avoid any unwanted garbage smells. 
Want your home to smell great!? Try one of these: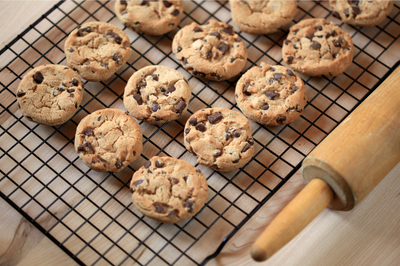 Bake cookies  - Home-baked cooking has to be one of the most nostalgic scents there are. This is a great way to help buyers feel at home. 

Simmer Spices - You can also achieve the smell of home baking by simmering some cinnamon, cloves, and vanilla in a pot on the stove before the buyers arrive.
Leah made a VIDEO all about it. Check it out here -->
youtube.com