Congratulations! You have decided to purchase a home, or are thinking about buying one. You'll be joining the ranks of hundreds of families who realize that home-ownership offers a number of benefits such as building equity, saving for the future, and creating an environment for your family. When you own your own home, your hard-earned dollars contribute to your mortgage. The equity you earn is yours. Over time, your home will increase in value.
We'll take you through the planning process step-by-step, to help you determine which home is right for you. You can also ask us about mortgages, viewing homes, the offer, closing details and moving.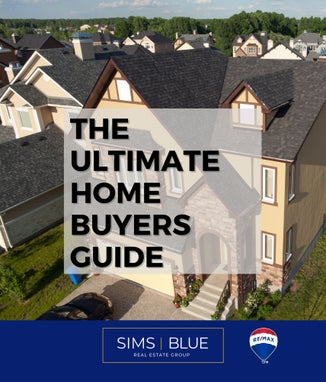 It's our objective to make purchasing your home an enjoyable and successful process.
The SIMS BLUE Full-Service Buyers Program Includes:
A comprehensive assessment of your needs, budget, and preferred neighbourhoods
A detailed Market Report showcasing current trends and statistics to bring you up-to-date market conditions.
Direct Access to Listings Management Software to ensure that you see properties first
An in-depth overview of your financing options.
A thorough Comparative Market Analysis to determine the actual market value of attractive properties.
Property viewings and house tours arranged to make the most of your time.
A complete overview of the Contract of Purchase and Sale and all documents pertaining to a real estate transaction.
Carefully prepared contracts and subjects (conditions) to ensure you are protected throughout the transaction.
Access to our internal network of relationships, built from 40+ years of Real Estate Experience
Please contact us if you have any questions about buying a home in British Columbia specifically the lower mainland, Vancouver, Surrey, South Surrey, and White Rock. 
Tell us more about the home you are looking to purchase. You can use our
MLS® Search
or fill in the form below to get started.